Seminar at Dr. Shyama Prasad Mukherjee University, Ranchi
We have effectively organised a seminar at Dr. Shyama Prasad Mukherjee University to promote the Japanese language and career opportunities related to it.
The seminar began with a magnificent welcome speech delivered to the students in the professional course, MBA, as well as the college management staff.
Mr. Kentaro Matsumoto, Global Division Director of the company, later spoke about Japan and the importance of learning Japanese. Students were delighted to hear from him and showed excellent enthusiasm throughout his speech.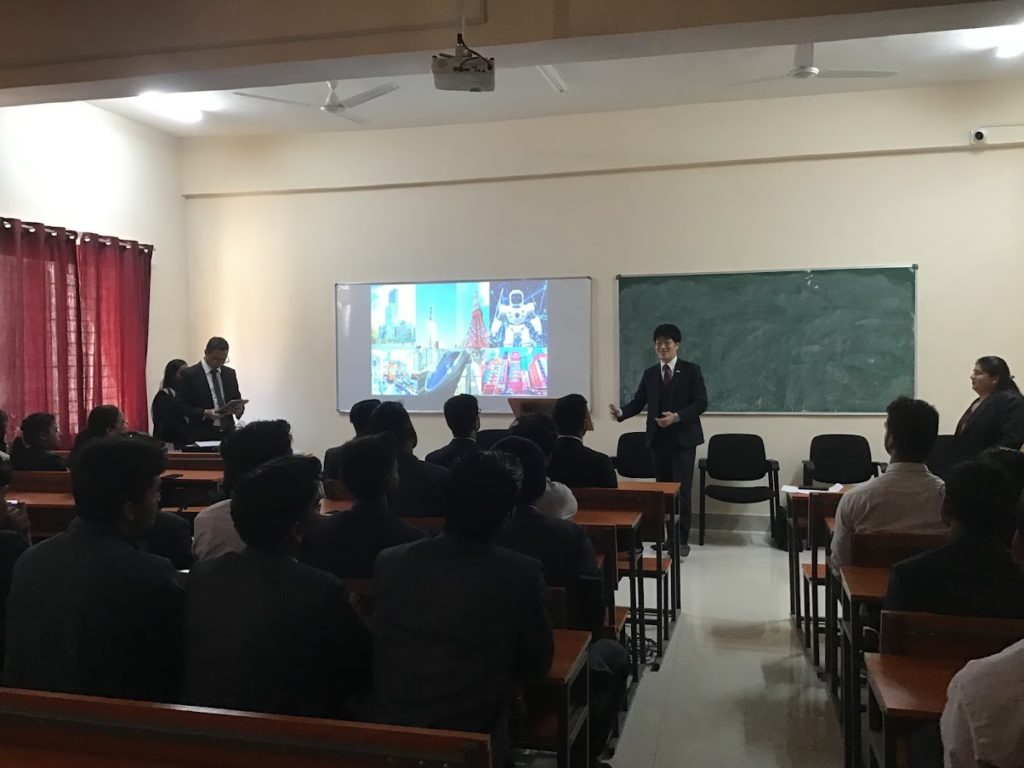 Later, Japanese Language teachers who are JLPT certified personnel gave a brief overview of our Certificate course -JLPT N5, which is a beginner-level of the Japanese language. Students were explained the goals and benefits of learning Japanese language using a powerpoint presentation, as well as the various types of tests conducted in India to become certified Japanese language experts. They were also trained in a few Japanese greetings to help them become even more familiar with and connected to the language.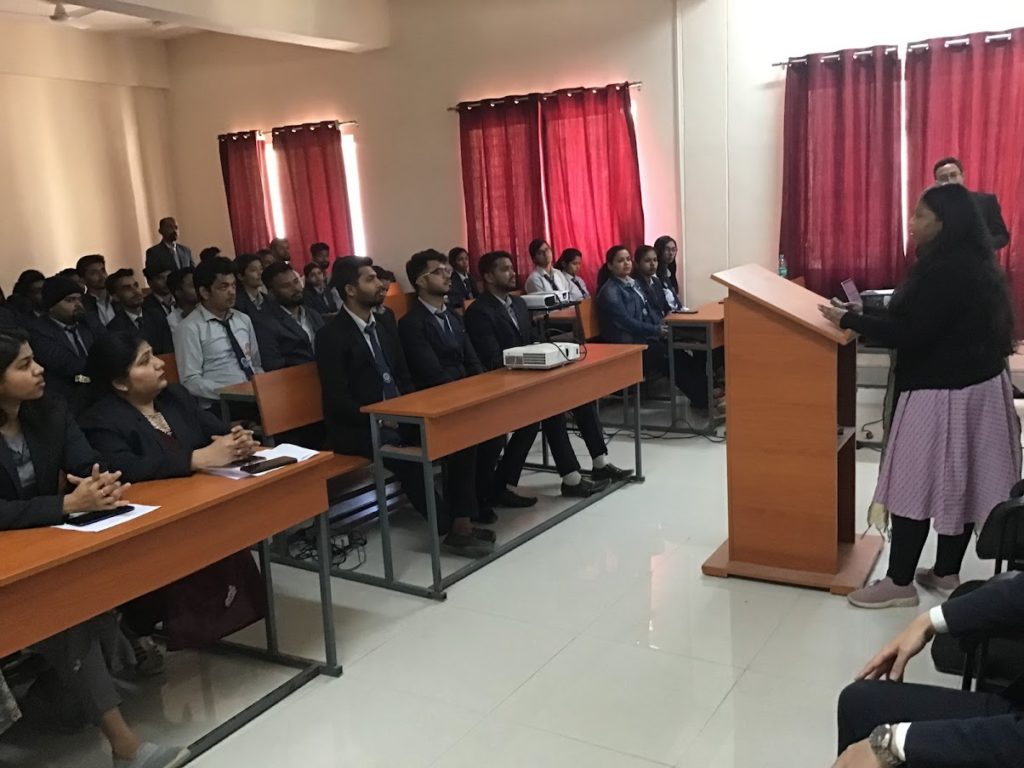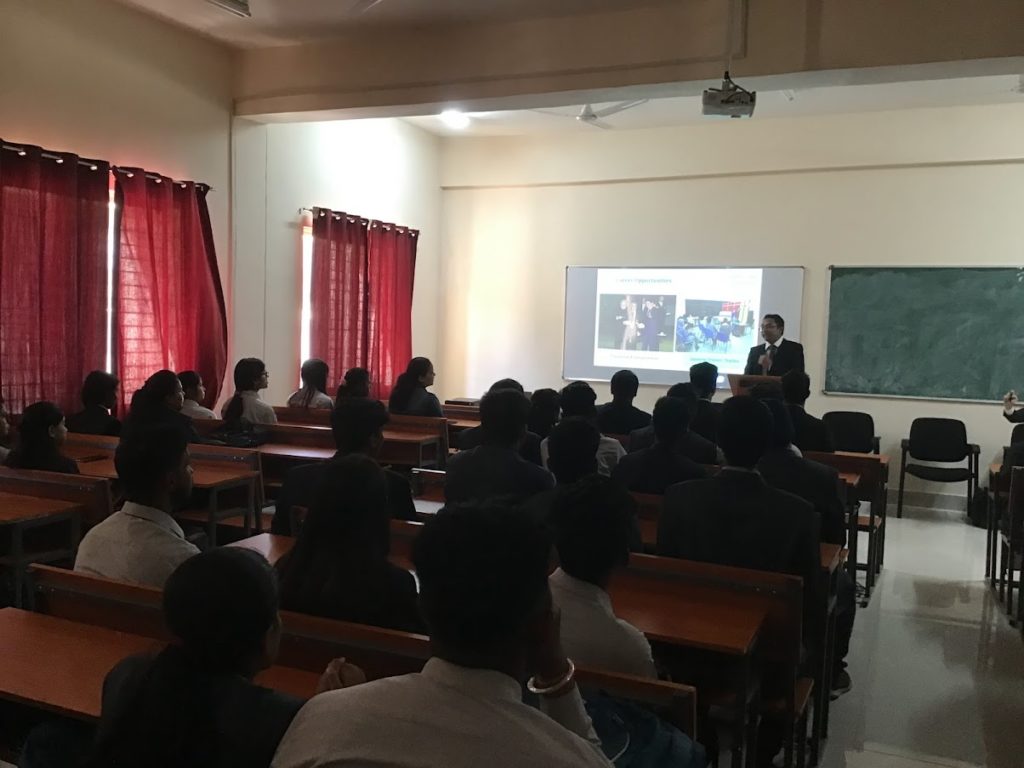 In order to learn more about the students' questions and worries, interactions with them were then conducted. Had an exciting question-and-answer session with the students' enthusiastic participation.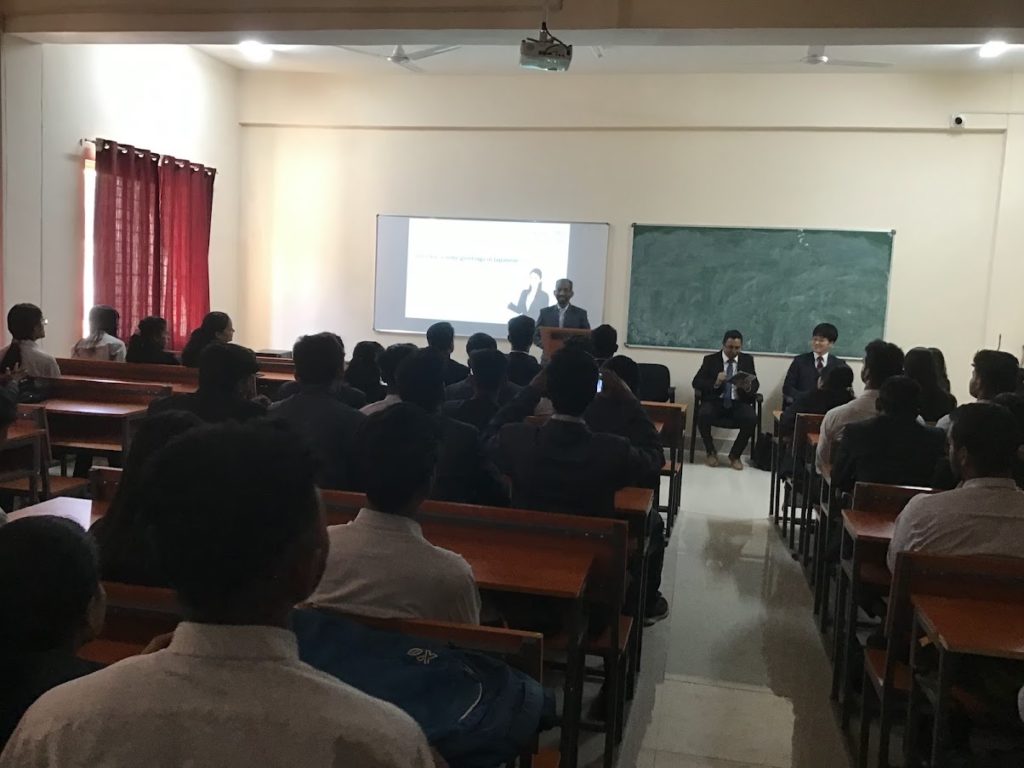 Through the feedback form we gave the students, they offered us very positive remarks regarding their exposure to the study of the Japanese language in the classroom. A vote of thanks was presented at the conclusion for everyone's enthusiastic participation.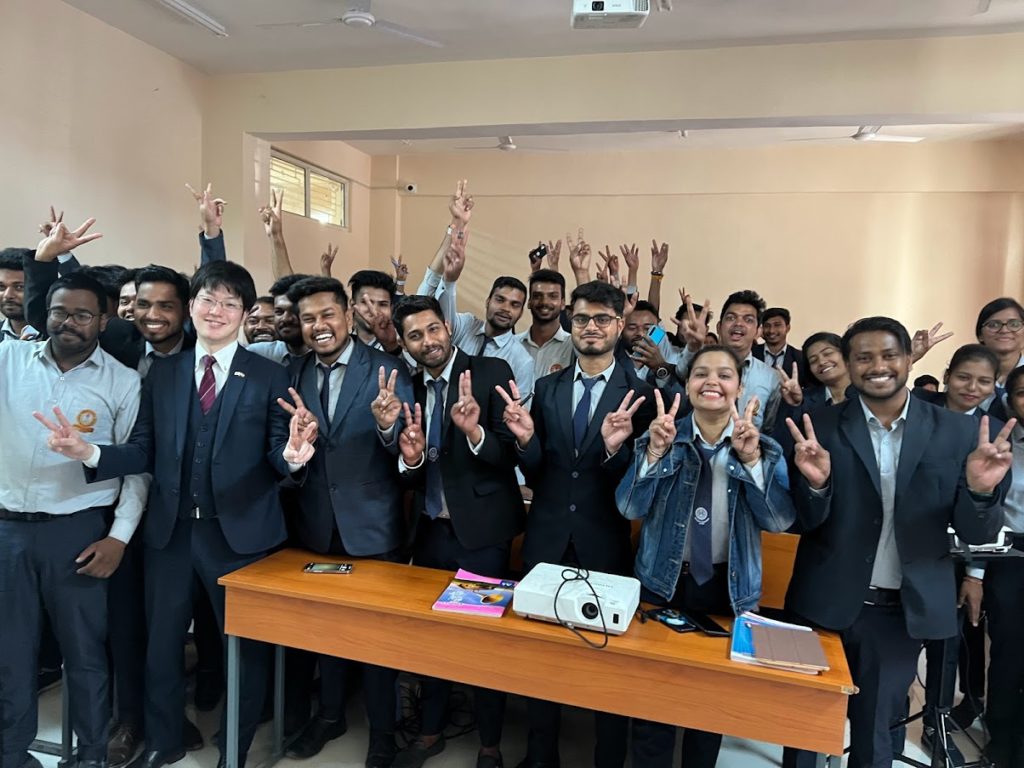 Students who are interested to learn about Japanese Language can contact the University.
We are looking forward to have more collaboration in colleges/Universities.